A traditional Parisian apartment is easily distinguished by the height of its ceilings, its parquet floors, its plaster moldings, its fireplace and stone facade. They can also be known for having a fashionable interior design and modern configuration. The kitchen can be open-plan, adjoined to the living room and fireplace, all vamped-up with a glossy paint finish, a colorful, eclectic interior design – not exactly what you'd expect from a typical Parisian apartment.

Why not rent an atypical apartment for your relaxing family vacation?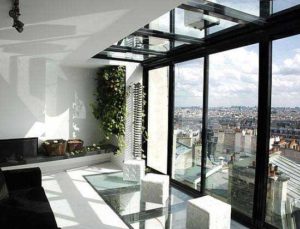 If you're looking for something authentic, then renting an apartment away from the tourist hotspots in a lively Parisian neighborhood is definitely the way to go!

The atypical Parisian apartments can be both contemporary and zen in design…perfect for people traveling to Paris on business!
It's not just about renting an apartment; it's the guarantee that your Parisian stay will be unique and memorable for years to come.

Why not try renting a spectacular Parisian apartment during your next vacation in Paris, whether you are traveling with your family, friends or significant other.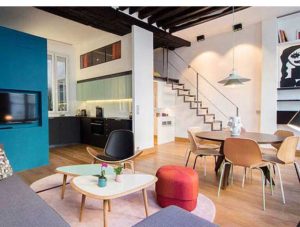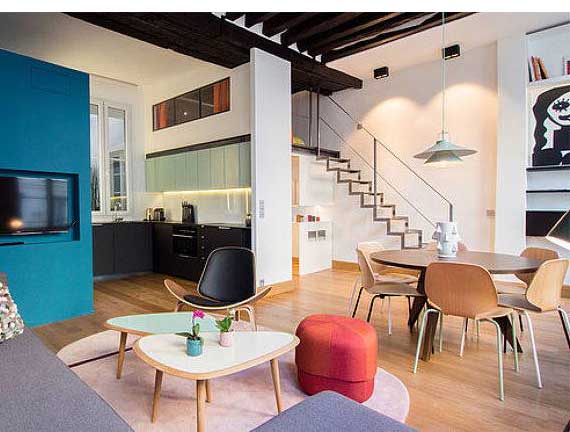 Classical, Haussmann, design, art deco, retro, contemporary, modern, minimalist, zen, romantic…what style will you pick for your next trip to Paris?