Paris is a great city for sport lovers. No matter what sport you're in to, we can guarantee that you will find a class that you'll enjoy. So, to stay active like the Parisians, here are some suggestions of where to do sport in Paris…
Swimming
With so many pools to choose from (39 to be exact!), you're really spoilt for choice when it comes to swimming in Paris. We recommend trying Piscine Jospehine Baker. Located right by the Seine, entry costs as little as €3.60. There are lots of classes on offer such as aqua gym and aqua jogging, as well as swimming lessons for both adults and children. Find it at Quai François Mauriac, 75013.
The Aquatic Centre at Neuilly is great for families. They have three pools and a spa, as well as a wide range of classes available.
Tip: download the Paris Piscine app for all the latest information, your nearest pool, class schedules and opening hours.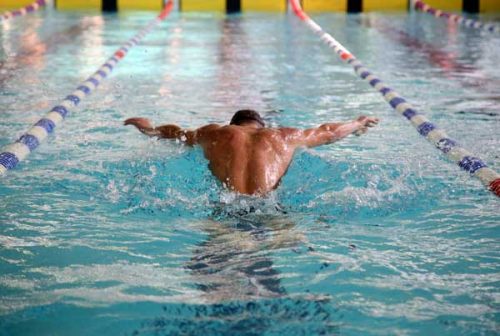 Horse riding
If you love horses, then why not try riding lessons in the city? We recommend the Parisian Pony Club at the Equestrian Centre at La Villette, Boulevard Macdonald 75019. The joining fee is €46 and then you can buy a subscription for the season (autumn-winter or spring-summer). It is also possible to go horse riding in the Bois de Boulogne. There are lots of different stables which offer different lessons and subscriptions. Find out more here.
Tennis
Sign up to Paris Tennis – a website which allows you to reserve tennis courts online up to a week in advance. It has everything you need to know and a map of all the tennis courts in Paris. You have to be living in Paris to sign up. Why not try La Faluère in the Bois de Vincennes? There are 21 courts available as well as a practice wall.
For players wanting to improve, Tennis Action offers lessons at all levels for adults and children. They have courts all over Paris and the surrounding areas. For free lessons, head on over to the Bertrand Dauvin sports centre, 12 rue Binet 75018. You can play for free here on Tuesday and Friday evenings. You just have to bring a document proving that you live in Paris. Find out more here.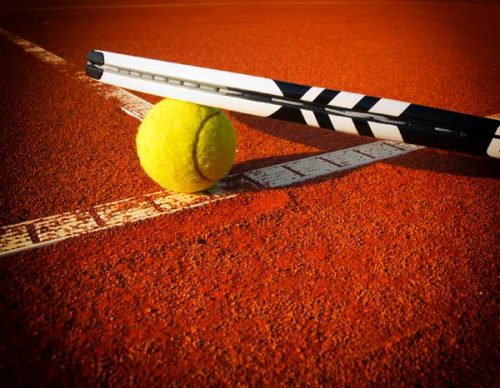 Water sports
Paris might not be the first place that springs to mind when you think of water sports. But even in the heart of the city, you can try kayaking and canoeing: just head on over to Base Nautique de la Villette in the 19th district. There is a range of water sports on offer for both children and adults living in Paris. They hold free induction classes for 45 minutes every Saturday. You just need to bring some ID photos and a 50m swimming certificate.
Martial arts
There are lots of martial arts clubs in Paris. We recommend trying the MAK karate club. They offer a range of classes at all levels, whether you're a beginner or an expert, for both adults and children. You can take specific classes to pass on to the next level and earn your belts. There are six studios across Paris and different subscriptions available. If you're new to the sport, you have 15 days to try out the classes for free before you sign up and start paying.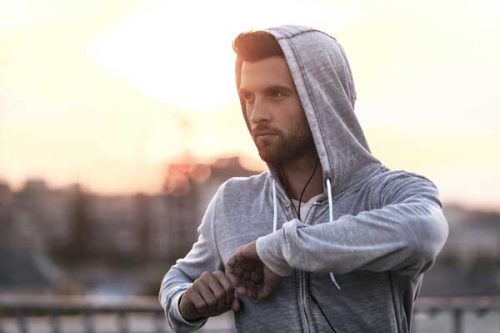 With so many different sports to choose from, you're bound to find something you'll like. Sport is great for maintaining a healthy lifestyle and reducing stress. And Paris is the perfect place to get active! So grab your trainers and give one of these classes a try!
What to do if you're only in Paris for a few months
What to do if you're only in Paris for a few months
As part of your studies, you might find that you're in Paris temporarily. When this happens, it can be difficult to find a gym membership, as most clubs offer annual subscriptions, or charge supplementary fees for those lasting less than 12 months. However, there is a solution.
Urban Sports Club has been created specifically for expats, with one non-contractual membership allowing you to access over 10000 fitness studios in Paris, Bordeaux, Berlin, Lisbon, Rome, Barcelona and more cities in Europe, for a length of time that suits you. You will definitely find your calling with the large range of activities on offer, such as yoga, fitness, bodybuilding, swimming, climbing, dancing… You are free to do these activities whenever and wherever you choose with this flexible membership. They propose a complete range of activities : indoor, outdoor and even online, so that you can workout like you want to!
Try their membership for free during 14 days by visiting their website.
For more ways to keep fit, check out our article on fitness classes in English in Paris. Perfect for expats in the city!