The two main priorities for most people moving to Paris are: finding accommodation and opening a bank account
Here are some tips that should save you time as you prepare for your trip to Paris, whether you are still in your home country or have already arrived in the City of light.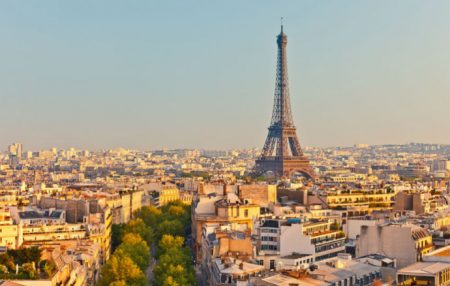 Essential documents
Parisian bureaucracy can be quite tedious, but you'll get there eventually as long as you follow instructions.
To do so, what do you need to bring with you?

– Your passport (or identity card)
– Your student card, or school acceptance, or your diploma (if you are a student or looking for a job)
– Your CV and Cover Letter (in French please!)
The guarantor
The crucial part: the guarantor's documents! These papers are needed to rent an apartment and some real estate agencies request them, even from foreigners.

What is the role of the guarantor?
Essentially, the guarantor is the person (usually a parent, friend or relative) who takes responsibility for the payment of the rent, in case the tenant does not have the income or stops paying his or her rent.

Usually the mandatory documents are:  a passport, your last 3 payslips and most recent tax statement ( in order to show that the guarantor has sufficient funds). If some documents are missing, don't worry, you can discuss this with your Lodgis rental agent and provide alternative documentation.

Furthermore, if you have an international guarantor, we have just what you need! Don't hesitate to check out our post providing you with all the information you need to know about international guarantors for a furnished rental in Paris!

Looking for a multilingual rental agency that deals with foreigner guarantors on a daily basis? Why not contact Lodgis? We provide you with tips and advice to help you finding the ideal furnished rental in Paris in our post "tips for moving to Paris and renting an apartment.
Open a bank account
Once you have found and secured an apartment, you will have a fixed address enabling you to open a bank account.Opening a bank account, will allow you to start living your Parisian experience with total peace of mind, manage your spending and revenues directly, without having to transfer your money from abroad monthly.

To open your bank account you will need the following:

– Your identity card or passport
– A proof of address
– Your signature

If you don't speak a word of French (yet!), I recommend that you read our post on how to learn French on a budget in Paris.