Here are some tips that should save you time as you prepare for your trip to Paris, whether you are still in your home country or have already arrived in the City of light.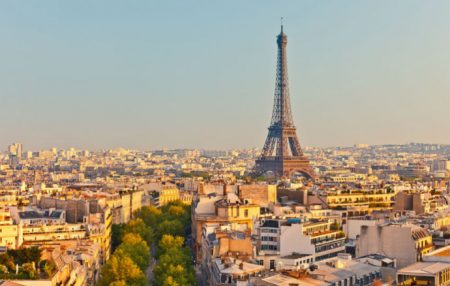 Parisian bureaucracy can be quite tedious, but you'll get there eventually as long as you follow instructions.
The two main priorities for most people moving to Paris are:
Finding accommodation, like a furnished apartment rental

Opening a bank account

To do so, what do you need to bring with you?

Your passport (or identity card)

Your student card, or school acceptance, or your diploma (if you are a student or looking for a job)

Your CV and Cover Letter (in French please!)
The crucial part: the guarantor's documents! These papers are needed to rent an apartment and some real estate agencies request them, even from foreigners.

What is the role of the guarantor?
Essentially, the guarantor is the person (usually a parent, friend or relative) who takes responsibility for the payment of the rent, in case the tenant does not have the income or stops paying his or her rent.

Usually the mandatory documents are:  a passport, your last 3 payslips and most recent tax statement ( in order to show that the guarantor has sufficient funds).

If these documents do not exist in your home country, don't worry, you can discuss this with your rental agent and provide alternative documentation.

Looking for a multilingual rental agency that deals with foreigner guarantors on a daily basis?

Why not contact Lodgis?

Once you have found and secured an apartment, you will have a fixed address enabling you to open a bank account.
Once you've got a  RIB (the French IBAN), you'll finally be in the system: congratulations!

The RIB allows you to apply for Social Security and get your medicare card.

I warn must you, there is always a long queue at the Social Security office, so be patient and bring with you all the papers you can. If you don't speak a word of French (yet!), you can try the hotline for English speakers.

That's enough from me on these annoying but important administrative tasks!

Time for some fun now: check out another of our articles about 5 things that make Parisian life easier.