Is your fridge empty and your freezer full of unappetizing ready-meals? Haven't got the time or don't fancy cooking? Got a last-minute dinner guest? Keep yourself warm and cozy and enjoy your favorite foods without having to go anywhere!

You've probably had pizza or sushi delivered before, but what you really want from a delivery is a meal that's healthy, sophisticated and worthy of a "real" restaurant. Impress your friends with a gourmet meal delivered to your home!

The pros:
– A huge choice of dishes, specialties and restaurants
– Fast and easy payment by card or restaurant tickets
– Choose when and where you want the delivery
– No washing-up to deal with or potential cooking disasters

Here's our selection of the most popular services, as well as the best restaurants with 24-hour home delivery.

Allo Resto
You've probably already heard of it! Allo Resto is one of the most famous delivery services in France. We've all seen their commercials on TV at least once… You simply need to login to their website or app and choose a restaurant. You'll find a large choice available so your taste-buds can travel the world, and offers dishes to match all budgets, tastes and dietary requirements!
---

Deliveroo
You're probably already familiar with their logo, the little white kangaroo. How long's the wait? 30 minutes! What greater treat is there than enjoying a delicious meal cooked by a chef without moving an inch? So if you're feeling too tired to cook, go ahead and place an order! This service delivers food from restaurants all around Paris and the chefs of these restaurants will be delighted to cook for you.
---

Resto-in
This start-up doesn't just deliver to you, but also to your workplace. From simple sandwiches to sophisticated desserts, Resto In's partner restaurants are at your disposal and will deliver your order within a given waiting time. So if you want a bespoke dish but don't have time to leave work, give them a call!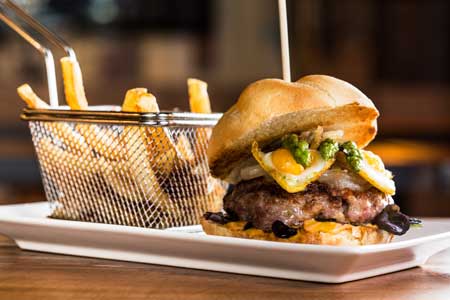 ---

Takeeateasy
This start-up also offers gourmet meals cooked by famous chefs. But you can also find trendy restaurants that specialize in a specific dish, like «Fish&Chips» or «Bagels». The only difference is that your meals will be delivered by bike, both for the sake of the environment and to avoid traffic and save time. Since launching in 2013 they have delivered over 10,000 orders, through rain and snow. Whatever the weather, they'll make it to your door, so let's try it!
---

Foodora
This company has set itself apart from the others: it doesn't offer gourmet meals but instead informal, popular dishes. The partners of this start-up are mainly trendy Parisian restaurants that attract a lot of attention. So for a cool, unique meal, check out their website.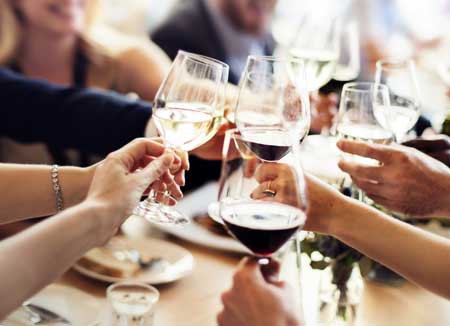 ---

L'étoile des Gourmets
Coming from gourmet restaurants, these dishes are perfect for a romantic meal or to impress your dinner guests! We recommend that you visit their website where you'll definitely be won over: not only do they offer a large choice, but they also explain how to prepare the dishes and offer serving suggestions – isn't that amazing? Also, this company won the prestigious 2015 «Formidable Espoir» award for e-commerce!
---

Lenôtre
When we think about pastries or chocolate, the famous Lenôtre is the first brand that comes to mind. But this company also offers food platters and dishes for foodies… If you'd like to find out more, visit their website where you can place an order! Whether it's for cocktails or a family meal, this gourmet catering service knows how to satisfy your taste-buds!
---

If you want more quick and easy food, check out our article on food trucks in Paris!