The South of Paris, which contains the 13th and 14th arrondissements, is one of the lesser known parts of the French capital to visitors. But don't let that put you off! Its beautiful parks, lively restaurants and cafes, shops, museums and famous entrance to the catacombs make it an ideal area for families, expats, businessmen…and just about anyone! Here is our short guide to the best things to see and do in the South of Paris:

---
The 13th arrondissement
Situated in the South-East of Paris,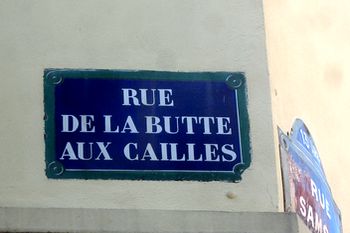 on the Left Bank of the River Seine, the 13th is both a commercial and residential arrondissement.

With a large concentration of Asian communities – from Vietnam, Lao and Cambodia – its "Chinatown" is the pefect place to enjoy some authentic Asian cuisine. Lao Lanxang 1 & 2 (105, avenue d'Ivry, 75013), serves a fusion of Asian specialities with hearty dishes at reasonable prices. We also recommend the signature noodle soup at Pho-Banh-Cuon-14 (129 avenue de Choisy, 75013).

The Butte-aux-Cailles neighbourhood, based around an old industrial hilltop, is now home to a trendy young population with tons of wacky cafes, bars and restaurants. We recommend Chez Gladines (30, rue des 5 diamants, 75013) for its salads, charcuterie and delicious Basque specialities.

In short, whilst the 13th might not be at the heart of the tourist trail, it's a more hidden side of Paris that's certainly worth exploring. Besides, with excellent metro links (lines 6, 7, 14), you can reach the heart of the French capital in just a few minutes.

Here are our top picks:

1.) Chinatown – a large Asian quarter based around the Place d'Italie, which is famous for its restaurants, exotic supermarkets and iconic celebrations at Chinese New Year

2.) The Butte-aux-cailles district

3.) The Manufacture des Gobelins -a historic 17th-Century factory that once produced tapestries for the French monarchy; now a museum (42, avenue des Gobelins, 75013)

4.) Go for a stroll in the Parc de Choisy (2 Rue du Dr Magnan, 75013) or take the kids to play in the Jardins Abbé-Pierre-Grand-Moulins (15 rue Thomas Mann, 75013)

Want to live in this area? Check out our fabulous range of furnished rental apartments in the thriving 13th arrondissement.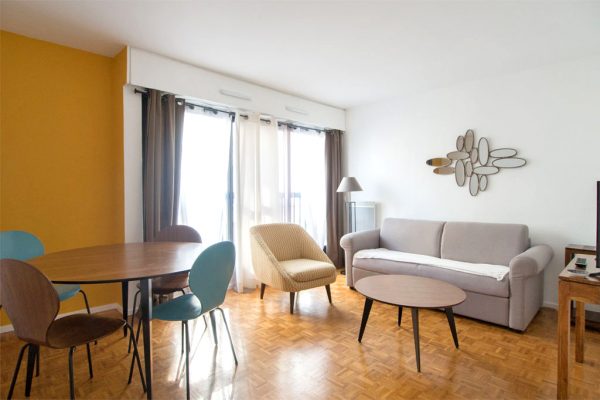 ---
The 14th arrondissement
The 14th arrondissement, also known as "Montparnasse", is a large residential area situated behind the prestigious 6th. A former hangout for artists and intellectuals, including Pablo Picasso, Max Ernst, Simone de Beauvoir and Jean-Paul Sartre, the 14th today is a booming modern district. Home to one of France's tallest skyscrapers, a famous train station, numerous museums and cultural addresses, it's a great area to live in if you fancy exploring a less touristy side of Paris.

One of the downsides of the view from the Eiffel Tower is that you can't see the Eiffel Tower itself! Such is not the case from the 360º observation deck on the roof of the Tour Montparnasse. And what's more, it's cheaper and you'll rarely have to queue!


If the Montparnasse cemetery doesn't take your fancy, a visit down to the Catacombs surely will! This ancient network of tunnels, spanning 300km under the French capital, houses the remains of 6 million people. Don't miss out – remember: you only live once!

For more info, including directions, opening times and prices, read our full article on The Paris Catacombs.

Too much time spent looking and skulls and bones? Head over to the colourful Parc Monsouris. With ice-cream stalls, playgrounds and pony rides all on offer, its an ideal place for you and the family to relax one afternoon!

Make sure you have a meal out at one of the iconic Montparnasse brasseries. La Coupole (102, Boulevard de Montparnasse, 75014) and Le Duc (243, Boulevard Raspail, 75014) come highly recommended. Bistrotters (9, Rue Decrès, 75014) is another hidden spot that serves delicious European dishes using local and seasonal ingredients.

Anyway, here are our top suggestions in short:

1.) The Paris Catacombs (1 Place Denfert-Rochereau, 75014)

2.) The Tour Montparnasse (33 Avenue du Maine, 75015)

3.) The Fondation Cartier (261 Boulevard Raspail, 75014) – a contemporary arts center and useful alternative to the overcrowded Centre Pompidou and Palais de Tokyo

4.) The Gare Montparnasse (Place Raoul-Dautry, 75015) – one of Paris' 6 train stations serving mainly western France, also has rapid metro connections to the city center

5.) The Cité Internationale Universitaire (17 Boulevard Jourdan, 75014) – a park and academic foundation including Paris' largest set of student residences


Would you like to live in this area? Check out our fabulous selection of furnished rental apartments in the family-friendly 14th arrondissement or in the Montparnasse district.