In this article, we bring you a hand-picked selection of the best upcoming gigs in 2016. From indie folk-rock to French electronic, don't miss out on some of the hottest tickets in town.

Winter is upon us, the days are getting shorter…but the city of Paris never sleeps. In fact, while July and August are renowned as a dead period in the French capital as bands tour the world to perform at music festivals, the Paris music scene really livens up in the chilly winter months of November and December.

---
Norah Jones
The 37-year-old from Grapevine, Texas rose to fame with her debut album, "Come away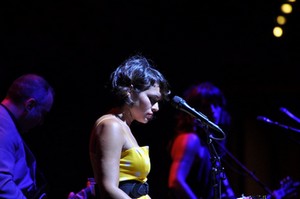 with me" back in 2002. Blending genres of pop, jazz and folk, Jones returns to Paris this November after a four year hiatus to tour her latest album, "Day Breaks".

Date: Tuesday 15th November
Venue: Salle Pleyel, 252 rue du Faubourg Poissonnière, 75008

Date: Monday 21st November
Venue: Olympia Bruno Coquatrix, 28 Boulevard des Capucines, 75009


---
The Cure
This legendary English rock band first formed in 1976 with lead singer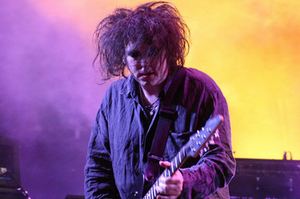 Robert Smith as its only lasting member. The Cure are widely recognized as one of the founding "Goth-Rock" groups alongside the likes of Joy Division, Sioxsie and the Banshies and Bauhaus. In their first European tour since 2008, The Cure will be performing at Paris' AccorHotels Arena.

Date: Tuesday 15th November
Venue: AccorHotels Arena, 8 Boulevard de Bercy, 75012


---
Wilco
Jeff Tweedy and bassist John Stirratt founded this indie-rock group back in 1994.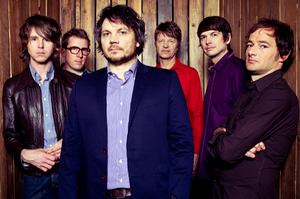 Since taking on new members, they have been experimenting between country and classical genres. Unlike many of today's artists, Wilco are engaging musicians to watch and promise a powerful live performance.

Date: Wednesday November 16th
Venue: Casino de Paris, 16 rue de Clichy, 75009


---
M83
The French electronic outfit, which began in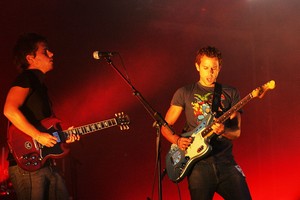 Antibes back in 2001, has become an international success since lead man Antony Gonzalez relocated to LA in 2010. Famous for their breakthrough single, "Midnight City", M83 will be returning to Paris this winter to tour their seventh album, "Junk".

Date: Monday 28th November
Venue: Le Zénith, 211 avenue Jean Jaurès, 75019


---
Status quo
Another veteran English group hits the French capital, but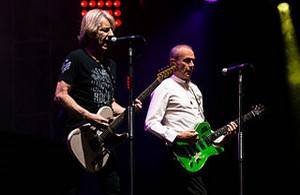 this time in the form of a boogie-rock duo. Rick Parfitt and Francis Rossi, who captured the psychedelia scene in the 1960s, have amassed more than 60 chart hits and changed their name at least 5 times. Let's hope they can stick with the "Status Quo". Despite the rumors, they seem to be going strong in their late 60s and continue to command an army of fans.

Date: Sunday 4th December
Venue: Le Zénith, 211 avenue Jean Jaurès, 75019


---
To find out more about these concerts, tickets and other performances in the coming weeks, visit http://www.fnactickets.com/

We recommend that you book as soon as possible as these are some of the hottest tickets in town. If tickets are sold out on the official website, you might have to search around for a resale exchange.

Good luck!