Christmas may be over and the nights might be chilly, but the Paris music scene is hotting up in 2017. Whether it's foltronika, R & B or old-school classics that take your fancy as a music fan, this year there's something for everyone in the French captial. Here's our personal selection of the top 10 concerts to see in Paris during 2017.

---
Bon Iver
The indie-rock group from Wisconsin,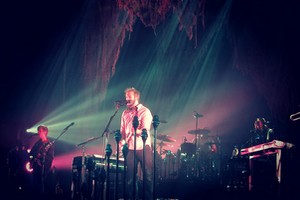 whose name is derived from the French 'bon hiver', first formed back in 2007. They released their 3rd album, « 22, A Million », in September 2016, which strikes a more heartfelt and experimental tone. Their extended, layered melodies have been the source of worldwide critical acclaim.

Date: Sunday 22nd January
Venue: Le Zénith, 211 avenue Jean Jaurès, 75019


---
The Weeknd
Real name Abél Makonnen Teofaye,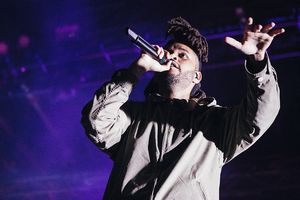 The Weeknd is a Canadian artist who captured thousands of followers after anonymously uploading the tracks « What You Need » ,
« Loft Music » and « The Morning » onto Youtube in 2010. Inspired by the likes of Prince and Michael Jackson, The Weeknd has released 3 successful studio albums and collaborated with acts that include Drake and Travis Scott. He will be touring his latest album, « Starboy : Legend of The Fall », in 2017.

Date: Tuesday 28th February
Venue: AccorHotels Arena, 8 Boulevard de Bercy, 75012


---
Greenday
Here's an American punk-rock group that goes way back!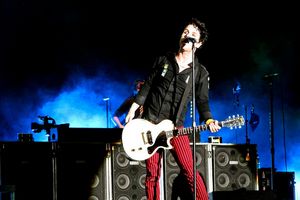 Founding members, Bille Joe Armstrong and Mike Dirnt, met in 1986 and, over the past 30 years, have helped to revitalise the genre of punk-rock across the world. The « Revolution Radio » World Tour promotes their 12th album and tickets to their Paris gigs are some of the hottest in town.

Date: Friday 3rd March
Venue: AccorHotels Arena, 8 Boulevard de Bercy, 75012


---
Bonobo
Bonobo (real name: Simon Green) is a British electronic DJ based in LA.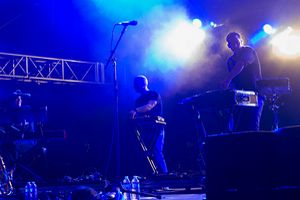 His 5th studio album, « The North Borders », was released in 2013. Both technically skilful and existential, it is is considered to be his best electro-acoustic work to date. His next album, « Mitigation », is set for release in January 2017, just in time for a European Tour.

Date: Wednesday 8th March
Venue: Olympia Bruno Coquatrix, 28 Boulevard des Capucines, 75009


---
Drake
The world-famous Canadian rapper and producer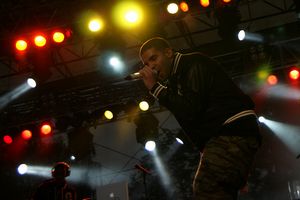 has dominated the international charts with his catchy hip-hop melodies, such as « Hotline Bling » and « One Dance ». His 2017 Tour, « Boy Meets World », comes to Paris this March with tickets in high demand.

Dates: Sunday 12th – Monday 13th March
Venue: AccorHotels Arena, 8 Boulevard de Bercy, 75012



---
Simple Minds
This Scottish rock group made their break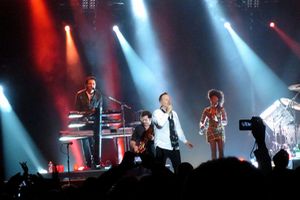 with the pop single « Don't you (forget about me) » back in 1985, which was used in the soundtrack of the coming-of-age classic film, The Breakfast Club. More than 30 years later they're still « Alive and Kicking ». Original members Jim Kerr and Charlie Burchill will be embarking on their « Acoustic Live' 17 » tour to perform their classics and songs from their latest album, « Big Music ».

Date: Thursday 11th May
Venue: Grand Rex, 1 Boulevard Poisonnière, 75002


---
The Beach Boys
The iconic group from Hawthorne, California,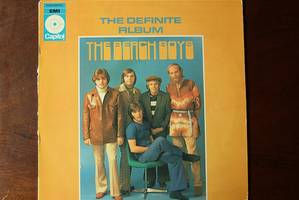 was originally formed of brothers Brian , Dennis and Carl Wilson, cousin Mike Love and friend, Al Jardine. Capturing the « California sound » with their timeless songs about beach culture in the 1960s, the Beach Boys are considered to be one of the most influential bands in history. Their surviving members return to Paris this June to relive some of their great classics.

Date: Thursday 1st June
Venue: Olympia Bruno Coquatrix, 28 Boulevard des Capucines, 75009


---
Phil Collins
The legendary British drummer and singer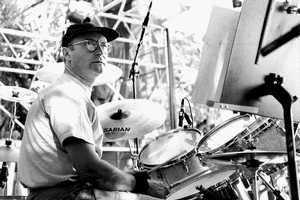 has come out retirement and announced hisé « Not Dead Yet » Tour for 2017 with 5 consecutive nights scheduled in Paris. Expect to witness come of his classics, such as « In the Air Tonight » and « Against All Odds ».

Dates: Sunday 18th – Friday 23rd June
Venue: AccorHotels Arena, 8 Boulevard de Bercy, 75012



---
Robbie Williams
The British star of the popular 90s band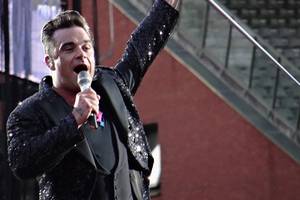 Take That has had vast international success since embarking on a solo career in 1995, selling over 80 million records. His 11 studio albums include unforgettable classics, such as « Feel », « Angels » and « Candy ».

Date: Saturday 1st July
Venue: AccorHotels Arena, 8 Boulevard de Bercy, 75012



---
Coldplay
It was over 20 years ago that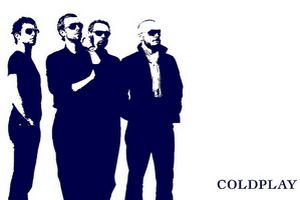 lead singer Chris Martin and bassist Jonny Buckland first met at University College London. Having risen to stardom with their single « Yellow » in 2001, they have since released 7 studio albums and collected a handful of music awards. They continue to experiment with different genres that range from classical piano melodies to alternative rock. This summer they will be performing at Paris' Stade de France as part of their « A Head Full of Dreams » Tour. These are probably the most sought-after tickets of the year. Don't miss out!

Date: Sunday 16th July
Venue: Stade de France, Saint-Denis, 93200

---
To find out more about these gigs, tickets and other performances in the coming weeks, visit http://www.fnactickets.com/

We recommend that you book as soon as possible as these are some of the hottest tickets in town. If tickets are sold out on the official website, you might have to search around for a resale exchange.

Good luck!