You surely heard about this last year: the Tour Triangle project. This skyscraper, as its name suggests, will be a tower with a triangular form, and will be built in the Porte de Versailles, in Paris.
Tour Triangle project: first rejected, now approved!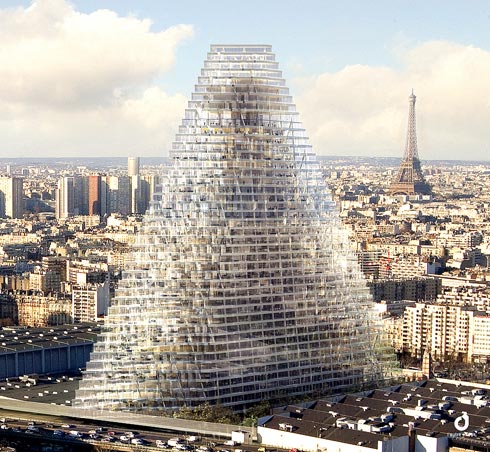 On its first presentation, in last November, the project was rejected by the Conseil de Paris (on the November, 17th 2014, to be exact).
On the June 30th 2015, surprisingly, the project was approved during following the long deliberation of the Conseil de Paris. To refresh your memory, the Paris mayor, Anne Hidalgo, is defending its project, which consist of building a 180-meter Tower (pyramid form). The Tower will include approximately 42 floors, most of which will be some offices.
Now that it's been approved, This Tour Triangle should be ready (in the 15th district of Paris) by 2020.
To find out more about this project, click here.
And you? For or against the Tour Triangle?
For or against the Tour Triangle?