In Paris, anyone can order food to eat in without having to move at home. You might have your doubts about this, but did you know that you can get dishes delivered that are concocted by your own personal chef? How is possible? Using CityChef!

In short, what's the idea behind CityChef?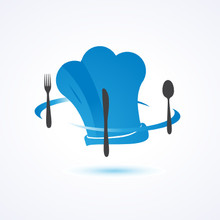 CityChefis the first delivery service in Paris to showcase this new generation of chefs. Haute cuisine is brought to you!

You don't need to do anything at home apart from clearing the stove for a few minutes, getting out some nice plates and enjoying the chef's meal in the company of your dinner guests.

What's the point?

Today, we live such fast-paced lives that organising a dinner party at home can easily become a source of stress (planning the meal, going shopping, doing the cooking). But this shouldn't mean we can't enjoy eating well.

On the other hand, young chefs, who are skilled in the art of French gastronomy, want to make themselves and their cooking known. CityChef is about bringing chefs and amateurs together to share their passion for fine dining!

How does CityChef work?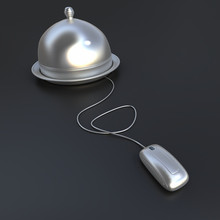 Simply visit the website www.citychef.fr to see what meals are offered. You choose the day and time that suits you best and place your order online. The meal is then delivered on the day of your choosing to your address in Paris or one of its nearby towns. You'll also receive a sheet with detailed instructions from the chef for warming up the food and photos of how it should be presented. All that's left for you to do is to plate up the food and impress your guests.

To enjoy a real chef's meal at home, expect to pay between 20-30 euros per head!
When is this service available?
3 days a week (Thursday, Friday and Saturday evenings), but soon it will be offered on daily basis…and you'll be able to use an app to order food directly using your phone!
Helping foreigners discover the riches of Parisian cuisine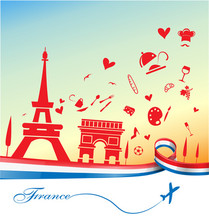 After a long day of sightseeing in the city, because Paris is best discovered on foot, you might want to stay in the hotel or in your apartment…But you may not have the strength to cook and ordering in sushi in the capital is simply not an option.

With CityChef,you can stay in and relax, enjoy a gourmet dinner and effortlessly discover the wonders of French cuisine. The highest quality is guaranteed.

Advice for expats and tourists in Paris
Don't be put off by the Parisians and the clichés surrounding them; they can surprise you. Paris is changing as a city. Make the most of all the options available to you: markets, restaurants, dinner invitations from Parisians – and experience one of the richest and most inspiring cuisines in the world.