Paris is not only the world's leading tourist destination, but also the leader in business tourism. It boasts nearly 400 shows, 260 major functions, 2500 annual events, and over 680,000 m² of public spaces used for exhibitions.

Paris is not only beautiful, but offers impressive facilities for business travelers from all around the world.
Why should you rent an apartment rather than booking a hotel room?
– The comfort of a functional and fully-equipped apartment rather than a hotel is very popular with business travelers from around the world.
– The freedom to choose when you eat, instead of planning around a hotel's meal times or restaurant hours, to enjoy more space than you'd have in a tiny bedroom, and above all the ability to set your own professional routine.
– Privacy, because there is nothing better than anonymity in a Parisian building. It also allows you to stay away from professionals in your industry, who might have chosen the same hotel as you.
– The price. The average price of hotel rooms in Paris is 216.2€ in 2014 (source: Economic Observatory of Parisian Tourism). The price: quality ratio of an apartment is, by contrast, unbeatable!
– Single payment: The employee can receive an invoice to be reimbursed by his company. Alternatively, the invoice will be sent directly to the department of the company in charge of employee travel. Lodgis' reservation process is fast, simple and secure.
– Everything is included: cleaning, linen, utilities (gas, electricity, water, wifi). Additional services (booking taxis for airport arrival or departure, food deliveries) and concierge services can also be offered.
– You will have the choice of a specific district, next to the conference, show or event you are attending, in a lively area or away from tourist spots to live and eat like a real Parisian.
Even in such a city, you will feel at home with all these comforts and facilities available!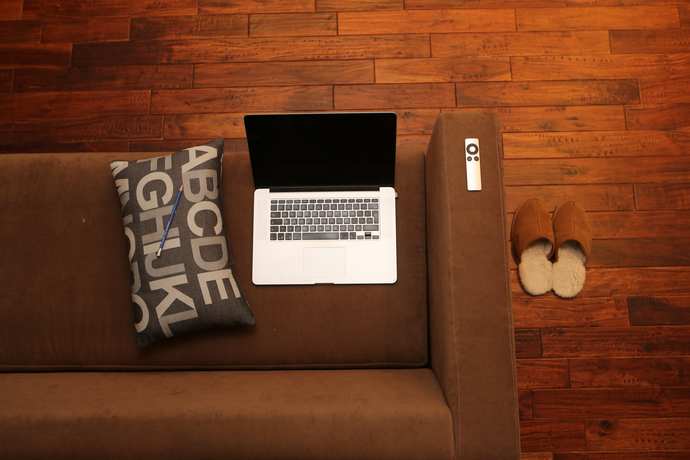 How to find the perfect apartment for your business stay in Paris?
LODGIS offers a range of apartments that are perfectly suited to professionals traveling for a few days, a weekend or a few months. It doesn't matter what the aim of your business trip is, whether it's hosting a meeting, working at a trade show, undertaking training or starting a project with a client, you'll be able to find the perfect apartment.
The Lodgis team has visited, photographed and approved every apartment in terms of its quality and ability to meet our guests' criteria.
– Browse through the photos and descriptions of the apartments offered by LODGIS
– Make your choice or contact one of our expert advisers. They are ready to help you.
– Then book your apartment in just a few clicks.
Working is good, but don't forget to have some fun!
Take advantage of your business trip to choose a charming and/or out-of-the-ordinary apartment, with views of the Eiffel Tower, a terrace or even a view over the roofs of Paris… Alternatively, go for an apartment in a trendy district to soak up the city's atmosphere.
Business trips with your family … why not?
Let your family discover the City of Light while you're working and join them in the evening in the comfort of your Parisian apartment.
Extend your stay and take advantage of being in Paris together at the weekend!
Are you looking for a furnished rental in Paris?
Lodgis offers a fabulous selection of furnished apartments for rent. We offer over 7,500 properties, from studio to family apartments with period features, spacious dining and living areas, terraces, elevator access…and just about anything!