With the second confinement in place in Paris this November as an attempt to stop the spread of the COVID-19 virus during this coronavirus pandemic, celebrating the American national holiday of Thanksgiving can begin to look quite different. In any normal year we would gather with friends and family for a large feast, but this year we must be more responsible to avoid unnecessary risk. You can accomplish this by in a number of ways: scale down our Thanksgiving feast to accommodate only those that are already confined with us in our household, use video chat applications to see our families and friends in order to avoid unnecessary travel and keep guests at bay. Well Lodgis is here to help you adapt to a 2020 style Thanksgiving holiday!

Video chat applications to use:
Thanks to this new age of technology, we have multiple options of applications to use to still spend the day connected with our families and the people we love in the United States and all over the world while continuing to have our traditional holiday gatherings despite Covid. Here are the best options to consider this year to avoid travel, guests and unnecessary risks for the holidays while still having a great time with friends and family and showing off your turkey:

Zoom – the most popular video chat app of 2020 is still available to use to connect with your family for Thanksgiving day this year!
Skype – the classic and old favorite to see your loved ones without having to travel for the holidays.
FaceTime – the Apple Device only option which can accommodate up to 32 individual Apple devices to help celebrate with friends and family.
Facebook Messenger – the easiest way to celebrate with all of your Facebook friends this year!

Where to find traditional Thanksgiving food in Paris:
As Thanksgiving is a very American holiday, it can seem a bit daunting to try and find traditional ingredients or dishes here in Paris but don't let that hold you back! Check out The Real McCoy's for all of your Thanksgiving needs!

The Real McCoy's – A great American snack store and épicerie, The Real McCoy's is a staple of the 7th arrondissement and has imported a list of Thanksgiving staples such as stuffing, cornbread mix, pumpkin pie filling and pumpkin spice mixes. Not only can you get ingredients, but you can also order a whole, roasted turkey and multiple different types of pies.

They also offer Order & Collect along with Delivery starting at 6€!
Check out their inventory (with images) on their Facebook page!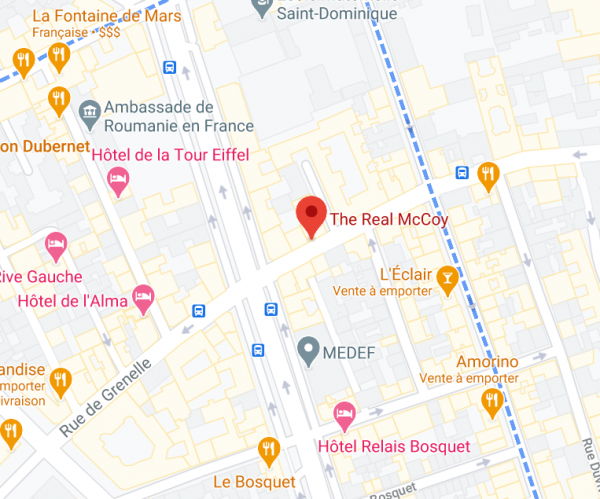 Also, if you want to roast your own turkey, you can still order one from the Real McCoy's, or you can request one from your local boucherie if you live elsewhere in the city than the 7th arrondissement.
See apartments in the 7th arrondissement!

Thanksgiving recipes:
Are you making the Thanksgiving turkey and dinner for the first time by yourself and away from the United States? Don't have your mom's or your grandmother's fall recipe book with you here in Paris but still ready to spend your Thursday in the kitchen? Well here is a list of over 100 thanksgiving recipes with images to try out on your small holiday gatherings this year! So don your apron confidently this Thursday while you prepare the food!

How to cut down a recipe:
If you've made Thanksgiving dinner before, you probably used recipes meant for a large number of family, friends and guests. But this year requires a small and socially distanced meal and may require you to cut down on how much food you make. If Covid has cut down your number of guests and you are wondering how much food to make this year, let us help! Here is an infographic on how to cut down a recipe: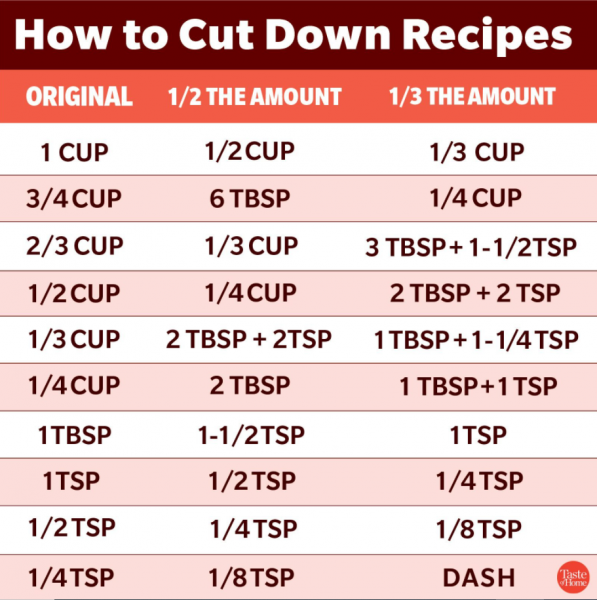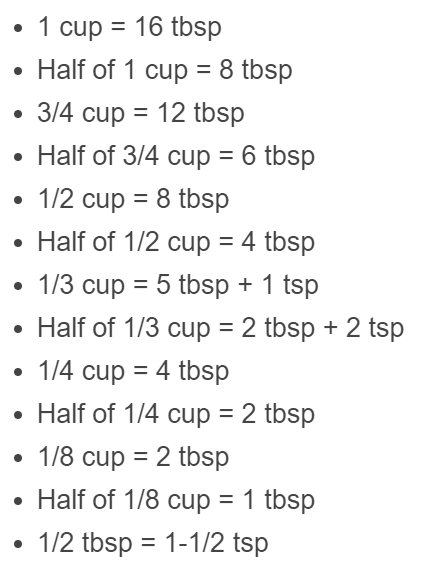 And here is a link to a recipe converter!

We hope that this information will be helpful and allow you to celebrate a safe, fun, and authentic American Thanksgiving 2020 in Paris! Let us know how it went by leaving us a comment on Lodgis' Facebook or Instagram posts!


Are you looking for an apartment in Paris?
Lodgis offers a fabulous selection of furnished apartments for rent. We offer over 7,500 properties, from studio to family apartments with period features, spacious dining and living areas, terraces, elevator access…and just about anything!