Don't just visit Paris! Go and discover the Paris of the Parisians with your own "Tasting Passport" and find out about the history of its artisans and their delicious products whilst sampling them along the way!

Founded by three friends in Paris in 2015, LE FOOD TRIP offers offers a tasting passport for the one-off price of 34€.

This passport, an exciting innovation in gastronomic tourism, will allow you to enjoy 12 tastings with 12 Parisian artisans. This is a great chance for everyone to experience high quality cuisine.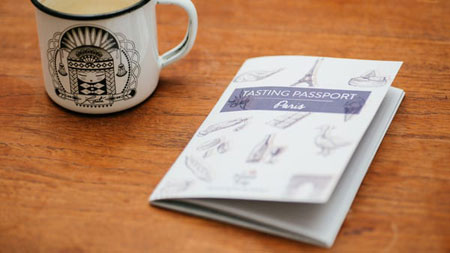 It comes in the form of a coupon booklet and the customer can choose the artisan according to their tastes and location. The artisans chosen by LE FOOD TRIP are located in three of the capital's major neighborhoods, so you can either be a sophisticate next to the Champs de mars, assume the role of the gastronome at the foot of Montmartre or even succumb to other delicacies near the Canal Saint-Martin.

This booklet, a truly unique guide to Parisian gastronomy, offers lots of information, anecdotes and pictures of each step of your exquisite tour.

To make it easier to use this passport, a map guides the foodies towards their tasting destination. You'll get the chance to discover different dishes, each of them equally exceptional: authentic calissons, wines from small, independent vineyards, the merveilleux de Fred, and many others… There's no excuse for depriving yourself!