From the 21st-24th of May Taste of Paris 2015 takes place at the Grand Palais. Set up by Alain Ducasse and Joël Robuchon, this event brings together 14 Parisian chefs who run restaurants for this brief period of 3 days.

Today we've decided to tell you about 3 typically Parisian cookery schools.
1- The Alain Ducasse cookery school
Started, of course, by the famous chef, Alain Ducasse, in 2009, it's based in Paris' 16th arrondissement. It's spread across over 700m² (kitchens, workshop and wine cellar) and offers thematic courses.

More information can be found on their site.
2- Cordon Bleu
This world-famous school celebrates its 120th birthday in 2015. It's trained some of the biggest names in the business, such as Julia Child. Le Cordon Bleu will be present at Taste of Paris and offering lessons on regional French cooking as well as world cuisine.

Visit their website .
3-The Lenôtre School
The famous French school that currently manages the premises in the Jardin des Champs-Élysées, in Vincennes, Parly II and Plaisir. It offers comprehensive courses in pastry, cooking and wine waiting.

Here's their website.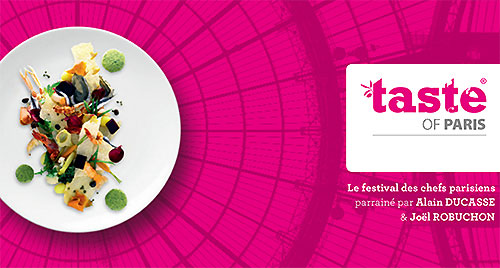 Taste of Paris 2015 takes place from the 21st to the 24th of May at Grand Palais.To book tickets follow this link.