Paris is globally renowned for its historic sites, its architecture and, of courses, its luxury hotels. Indeed, the French capital is full of luxury hotels and palaces that few can afford. But did you know it was possible to stay in these hotels without breaking the bank? Here are some Lodgis tricks for enjoying a unique experience in some of the city's most beautiful places.

Enjoying an exceptional meal at an affordable price in Paris is possible!
Most of the high-end hotels in Paris have 2 or 3 restaurants with different prices. You should visit the second tier of restaurants in these hotels. Luxury hotels usually only have one kitchen and dishes are prepared and served by the same cooks and restaurant staff. You'll enjoy a meal prepared by famous chefs at the much better price.

Take Le Meurice, for example, one of the most wonderful and luxurious hotels in Paris. It has two restaurants, Le Meurice – Alain Ducasse and Le Dali. In the first one it will cost at least 400 €/ person for a meal, including drinks, whereas in the second one you can sample delicious food and delicacies while enjoying a "five star luxury" service, for only 70€ per person! Aren't you tempted?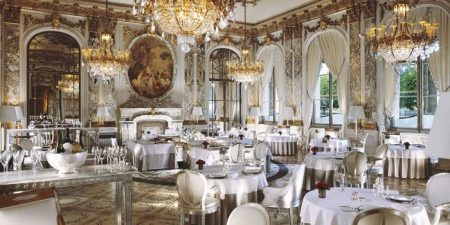 Make time for refreshment and relaxation at Tea Time
In Paris' 16 most luxurious hotels, you'll find famous bars that serve afternoon tea and sweet treats. Take a break and relax in these cozy bars for between 20 and 50€ after a long afternoon of shopping. This is a unique and unforgettable experience you won't forget.

At the Plaza Athénée, one of the oldest and most luxurious French hotels, you can sample "Le Goûter" (the French equivalent to afternoon tea) for 48€ per person prepared by the hotel's pastry chef. Seated on leather sofas, you'll enjoy a superb view of the prestigious Avenue Montaigne and its luxury boutiques for a moment of gourmet pleasure.





Finally, the food-lovers can enjoy a hearty brunch at the Ritz Bar for €60/person!

The Parisian Breakfast: Essential for getting off to a great start!
For the French, breakfast is a must! As the first meal of the day, it can range from the coffee and biscuits to a vast buffet. Everyone has their own idea of the ideal breakfast. Why not take the opportunity to have a hearty and healthy breakfast in one of Paris' 5-star hotels? You'll enjoy an all-you-can-eat buffet (with charcuterie, authentic French pastries and plenty of hot food) for around 20 €/person.

Come and enjoy a traditional breakfast with pastries and traditional French homemade "brioche", made by chef Stéphanie Le Quellec (winner of the French TV program "Top Chef" in 2011) at the 5-star hotel Le Prince de Galles. Let yourself be enchanted by the homemade jams and beautiful baked goods served at this chic hotel .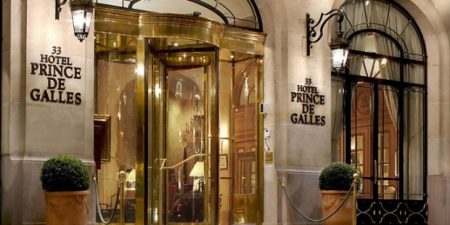 Useful tips:

Hotel lobbies are public spaces. So you can walk through the doors of these 5-star palaces to see the entrance hall. If you need the bathroom, you can also use the luxurious toilets of these magical hotels for free when visiting Paris!

Looking for a good wine to round of this foody French day on a high? Come discover our post on how to find good wine in Paris!