Have you always dreamed of becoming a chef? Paris welcomes you with open arms! The savoir-faire of French cooking needs no explanation. Do you want to earn a cooking or baking diploma? Or maybe get a professional cooking qualification? Or do you just want to learn more about French cuisine? There are many places in Paris that are dying to teach you!

Whether you're a future professional or a passionate amateur, cooking is becoming increasingly popular. There are more courses that ever, in the kitchens of great chefs or public workshops. Whatever level of teaching you're looking for, you're sure to find it in Paris!

Cooking schools and classes in Paris
For "Pros", here are our Top 5 cooking schools in Paris:
For "Amateurs", here are our Top 5 cooking classes in Paris: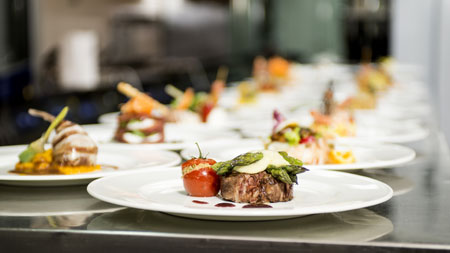 Find and book your apartment in Paris
Lodgis, the Parisian specialists in furnished rentals, have more than 500 apartments to rent in Paris!

The apartments advertized on the Lodgis website have all been selected, visited, and photographed by the team, some of them even have virtual tours so you can visit them from the comfort of your sofa.

Do you want to stay in a typically Parisian Haussman building? or maybe a more original or unusual apartment? Perhaps one with a view or a terrace over the rooftops of Paris?

Lodgis will help you find the perfect apartment!


Sunny days are coming! Do you feel like enjoying a typically Parisian picnic? Then hurry up and read our tips for a perfect picnic in Paris!