Christmas will soon be upon us. In Paris, each year, the streets are brought to life with lights, decorations, and the countless events and activities that are organized. What is there to see and do in Paris for Christmas 2016?

The Christmas Markets
There are a number of Christmas markets, each with its own character. Some are on run on a vast scale, whilst others are more local (such as in small municipalities). A magical atmosphere is guaranteed!
The Rides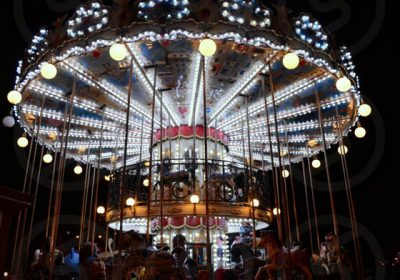 Whatever people say, Christmas is above all a festival for children. The holidays are a great opportunity to introduce your children to the magic of Christmas.

And that's what the city of Paris is all about: countless fairground rides are set up to ensure the enjoyment of children of all age-groups.
The Roue de Paris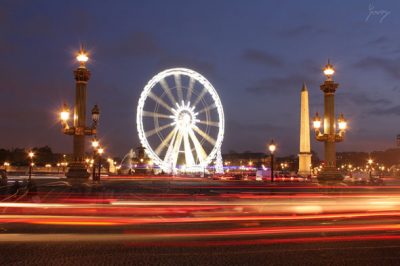 For the holy season and beyond, a huge ferris wheel is installed on the Place de la Concorde. Sometimes it's kept up for longer than expected. For young and old, this is an essential attraction for those who want to spend some time with friends, family, children or, indeed, without children! And, of course, to enjoy a wonderful view over Paris!
The Department Stores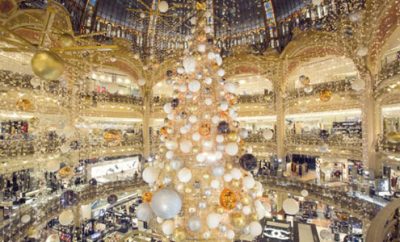 Yes, Christmas is all about presents, and so you'll probably want to visit the big department stores to buy these gifts. But each year, the major store chains are beautifully decorated and fully lit-up for the occasion.

Of course, the department stores are found on major roads like the Champs- Élysées, have wonderful displays of different decorations…
The windows of these department stores certainly won't leave you feeling disappointed. If ever there were a time for the expression « lèche-vitrine (window-licking)» to make full sense, it would be during the Christmas festivities!

There are plenty of ways to spend an enjoyable Christmas in the City of Light, which will never carry its name better than during this period! It must be said, Paris is truly wonderful at this time of year.

You can dress simply on account of it usually being cold…there might even be some snowflakes in the capital, who knows? So, most importantly, don't let the cold hold you back and make the most of the festivities in the French capital!